Hello there! We're excited to share our guide on Marbella airport transfers with you. We want to ensure that your trip to and from Marbella is hassle-free and enjoyable. We're really proud to offer transportation services that are top-notch and seamless. Our goal is to exceed your expectations and provide you with an exceptional experience.
Our team is here to make sure your trip goes smoothly, whether you're a frequent traveler or new to the experience. We want to take the stress out of your journey and make it as efficient as possible.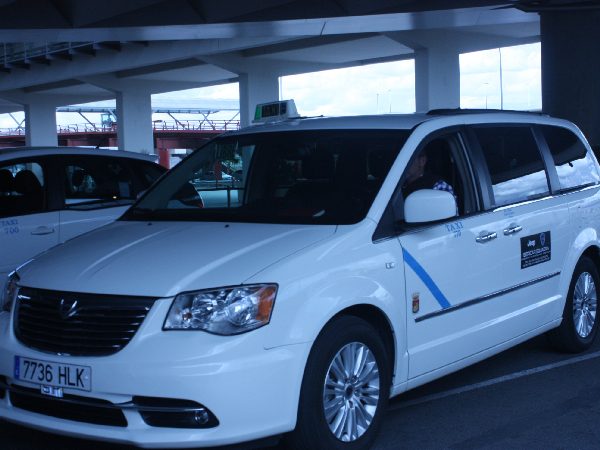 Introduction to Marbella: A Coastal Paradise
Marbella is a beautiful place located on the Costa del Sol in southern Spain. It's a popular destination because of its stunning beaches, exciting nightlife, and luxurious way of living. People from all over the world come to enjoy the perfect mix of stunning scenery, diverse culture, and fun activities.
The Importance of Reliable Airport Transfers
When it comes to embarking on a memorable journey to Marbella, the first and last impression often revolves around airport transfers. We understand that the initial moments upon arrival or departure can significantly influence your overall travel experience.
Convenience and Efficiency
Time is precious, especially when you're on vacation or have important business engagements. Our Marbella airport transfers ensure that you can swiftly transition from the airport to your desired destination, or vice versa, without any unnecessary delays or hassles. Our experienced drivers, equipped with in-depth knowledge of the area, will navigate the best routes, avoiding congestion and ensuring a prompt arrival or departure.
Comfort and Safety
Your comfort and safety are our utmost priorities. We have a bunch of vehicles that are in great condition and come in different types to fit your needs and likes. From spacious sedans to luxurious minivans, we have meticulously selected each vehicle to provide a pleasant and secure journey. Our professional drivers are trained to prioritize your safety, ensuring a smooth ride while adhering to traffic regulations and maintaining high standards of driving expertise.
Personalized Service
At Marbella Puerto Banus Taxis, we understand that every traveler is unique, with distinct preferences and expectations. That's why we offer personalized service tailored to your specific needs. Whether you require assistance with luggage, have special requests, or need recommendations for local attractions, our friendly and knowledgeable drivers will go above and beyond to ensure your utmost satisfaction.
Benefits of Our Marbella Airport Transfers
Extensive Coverage and Flexibility
We offer airport transfer services from not just Malaga Airport, but also from other nearby airports like Gibraltar Airport.No matter where you're headed, we've got you covered! Our travel services are designed to accommodate a variety of itineraries, making sure you can get to Marbella or anywhere else you want to go in the area without any hassle. Our flexible scheduling options allow you to book transfers at your convenience, ensuring a hassle-free start or end to your trip.
Local Expertise and Insider Tips
When you choose our Marbella airport transfers, you gain access to a wealth of local knowledge and insider tips. Our drivers are not only skilled navigators but also enthusiastic guides who can provide you with valuable insights into the area's hidden gems, popular attractions, and must-visit restaurants. Feel free to engage in conversation with them and make the most of their expertise to enhance your overall Marbella experience.
Competitive Pricing and Transparent Policies
We believe that exceptional service should also be affordable. We've made sure that our pricing structure is fair and affordable, while still maintaining high standards of quality. We are committed to transparency, and there are no hidden charges or unexpected surprises. The price you see is the price you pay, ensuring peace of mind.
Exploring Marbella's Surroundings
Marbella is a great place to visit and it's also a great starting point for exploring the beautiful areas around the Costa del Sol.
Here are some notable attractions you can discover during your visit:
The Glittering Puerto Banus
Puerto Banus is a fancy marina that's not too far from Marbella. It's famous for its fancy boats, expensive shops, and exciting parties at night. Indulge in some retail therapy, enjoy a leisurely stroll along the promenade, or experience the buzzing atmosphere at one of the trendy bars or clubs. Our airport transfer service provides a convenient and stylish way to reach this iconic hotspot.
The Cultural Gem of Ronda
Perched dramatically on a rocky outcrop, Ronda offers a captivating blend of history, culture, and breathtaking vistas. Explore the awe-inspiring Puente Nuevo, an iconic bridge that spans the deep El Tajo Gorge, or visit the ancient Arab baths for a glimpse into the city's rich heritage. Our knowledgeable drivers can take you on an unforgettable journey to Ronda, allowing you to soak in its beauty and charm.
The Charming White Villages
Venture into the picturesque countryside surrounding Marbella and discover the idyllic white villages, or "pueblos blancos." Nestled amidst rolling hills and olive groves, these charming villages offer a glimpse into traditional Andalusian life. Take a stroll through the charming narrow streets where you'll see pretty white houses decorated with vibrant flowers. Don't forget to try some of the delicious local dishes and soak up the friendly atmosphere of the locals. Our airport transfers provide an easy way to experience the tranquility and authenticity of these hidden gems.
Booking Your Marbella Airport Transfers
Booking your Marbella airport transfers with us is a straightforward and hassle-free process. Follow these simple steps to ensure a smooth journey:
Online Reservation
Visit our user-friendly website and navigate to the dedicated airport transfers section. Enter your travel details, including your arrival or departure date and time, the number of passengers, and any specific requirements you may have. Our intuitive booking system will provide you with an instant quote, allowing you to proceed with the reservation effortlessly.
Confirmation and Communication
After you finish booking, we'll send you an email confirming all the important information about your reservation. If you have any questions or need to make changes before your travel dates, our customer support team is here to help you out. They're dedicated to making sure you have a great experience. We pride ourselves on prompt and efficient communication to ensure your complete satisfaction.
Arrival or Departure
On the day of your arrival or departure, our professional driver will be waiting for you at the designated meeting point, holding a personalized sign for easy identification. They will assist you with your luggage and ensure a comfortable transfer to your desired destination. Just sit comfortably, take a deep breath, and let us handle all the transportation arrangements for you.
Conclusion
We are committed to delivering unmatched excellence in Marbella airport transfers. Enjoy a stress-free and pleasant trip to or from Marbella, so you can fully enjoy your time and make unforgettable memories in this stunning coastal paradise.
Choose Marbella Puerto Banus Taxis for your Marbella airport transfers and embark on a travel experience like no other. Book your transfer today and let us take care of every detail, ensuring your journey begins and ends with absolute ease.